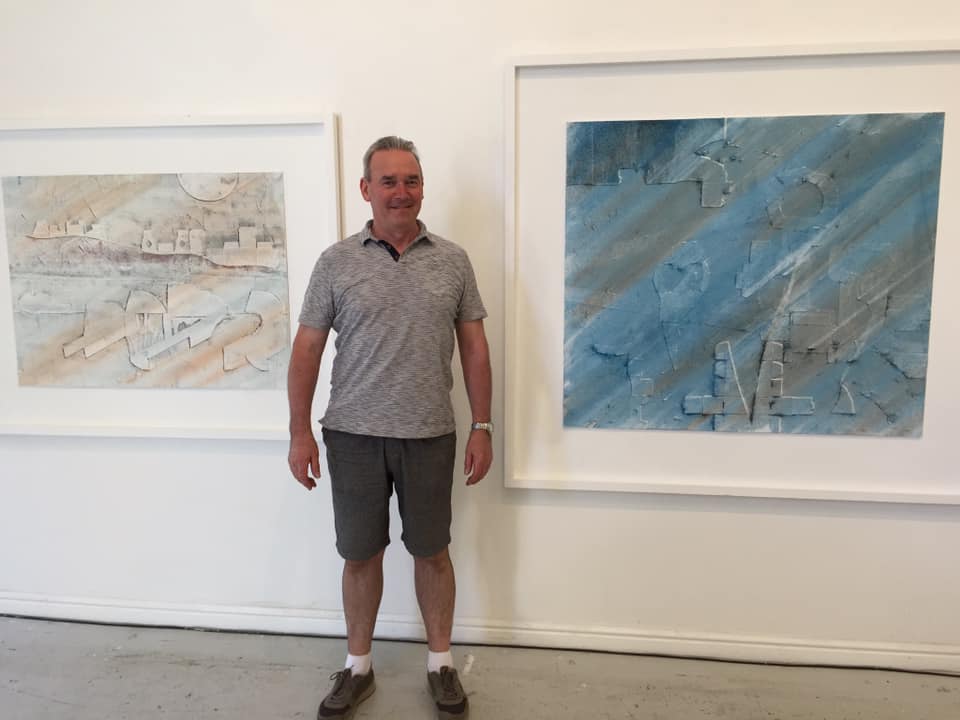 Iain Herdman
Artist & Sculptor
Hello! I'm Iain Herdman.
Welcome to my website!
All my work uses recycled materials, whether glass objects in my sculptures, or factory-made cardboard shapes in these collages. These incredibly complex and various shapes are rarely opened out and viewed as flat images and so I never tire of discovering more and more of this "hidden world". I never pre-plan, or design my work and it's often some time after completion that I realise what past experience had begun to resurface during the making process.
Relentless (Bauhaus Dance No.13) (2021)
'Relentless (Bauhaus Dance No. 13)' was the result of a composition exercise, with strict parameters of duration (1 to 1.5 minutes) instrumentation (saxophones, piano and bass) and tempo (176-200 bpm). The artworks for each of the five sections of the video were chosen to mirror the geometry of the music, inspired by the work of Josef Albers, a celebrated teacher at The Bauhaus art school between 1925 and 1933.
Composed and played by Aidan May, Charlotte Arthur, Ricardo Pires, Josh Brown and George Shrapnell
Keyboards/Bass/Mixing by John Harle
Art direction by Iain Herdman
Video by Tom Gimson